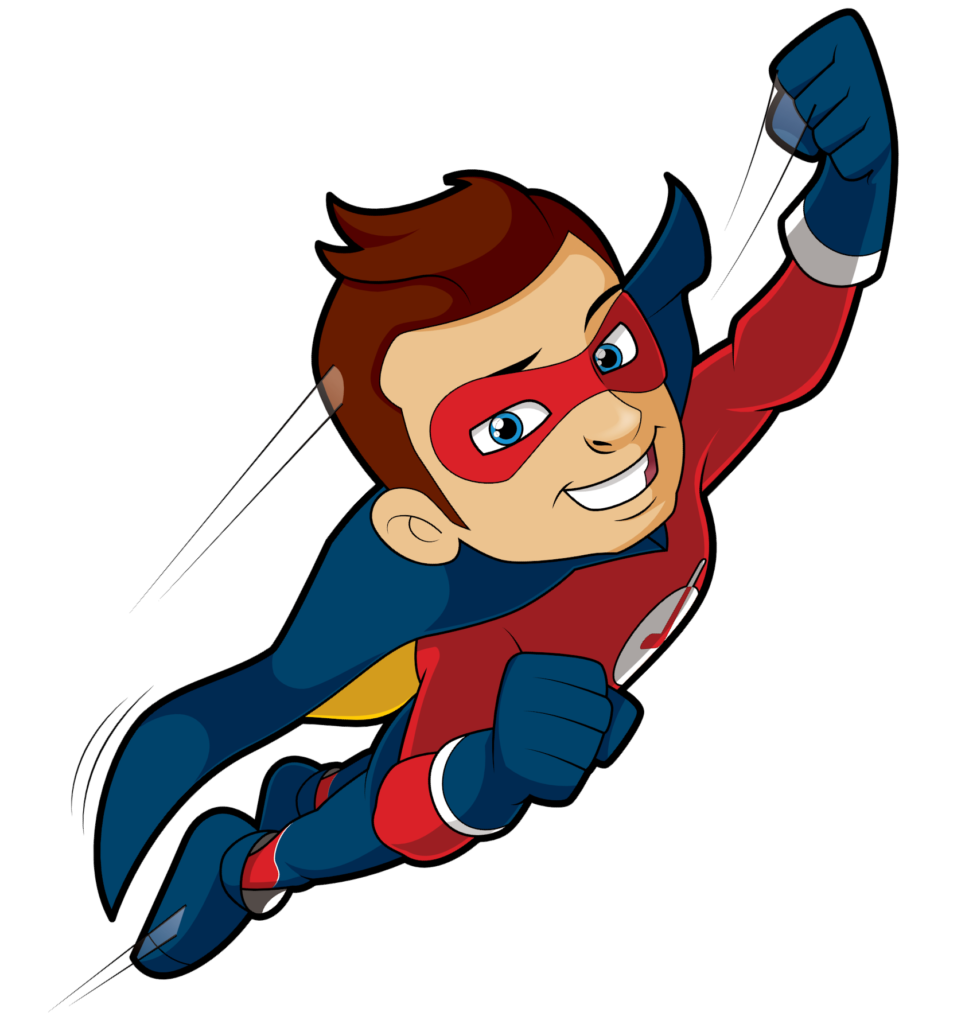 A Cloud-Based Payroll Revolution
Letting You Take Back Control Of Your Payroll
Payroll Services from Perfect Payrolls
Getting accessible, done-for-you payroll is the key to no-hassle, error-free payment of your staff and this is only available through the Payplus 'Perfect Payrolls' system.
The mechanics of running payroll for your employees is a chore - there is no other word for it. It is an essential part of your business processes and if it's not functioning properly your staff won't be happy - but it's still a chore.
You have to deal with starters, leavers, variable hours, pay increases, tax codes, tax rules - and all this must be done to a timetable.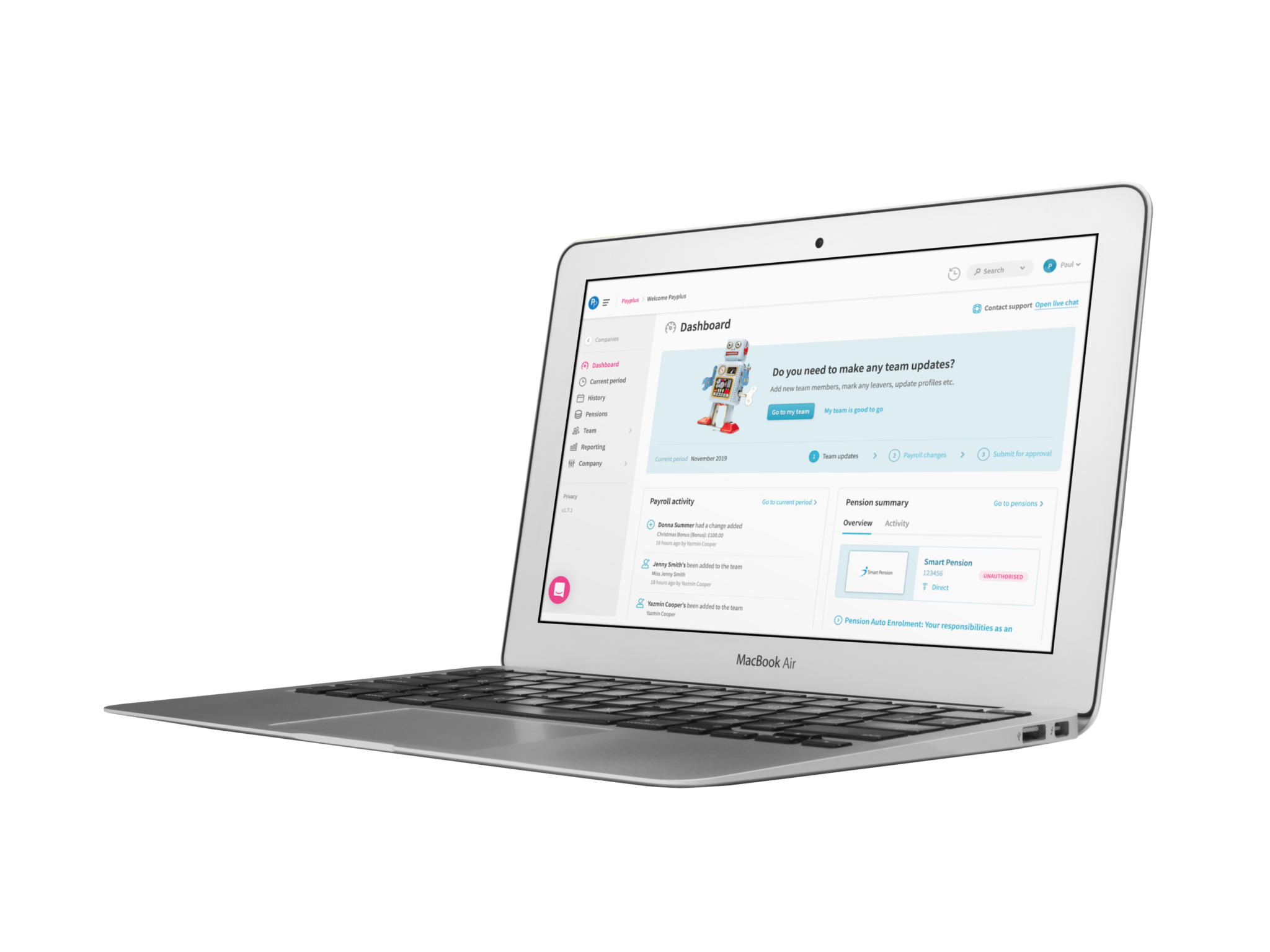 Up until now, you have only had 3 choices to get it done:
Waste precious time doing it yourself, running the risk of getting things wrong, or
Employ someone to do it for you - often a prohibitive cost for a small business, or
Outsource it to an accountant or payroll bureau - losing control and still running the risk of mistakes being made.
Now with the Perfect Payrolls system, there is another option. One that uses the expertise of payroll professionals but keeps you in control.
When you decide to go ahead you will be guided through a simple, online setup process and be introduced to one of our expert payroll team who will answer any questions you have.
Your payroll will then be run on online payroll software to which you can have as much or as little access as you want.
Your payroll will be processed to an agreed timetable and for what little interaction you need to have you will be guided as to what to do and when.
Most importantly of all, your staff will be paid accurately and on time.
When you are running a small business it is often easy to get fixed in the mindset of trying to do everything yourself - after all, who else can you trust?
Or if you have got to the stage where you have outsourced your payroll, even if it is not going well, it takes a lot of effort to change. You can too easily fail to see the amount of your tie that is being sucked up dealing with the effects of an imperfect option.
But, in the meantime, if your payroll isn't working right your team can be getting more and more disaffected.
The great thing about the Payplus Perfect Payrolls system is that is is easy to switch to and you can have full visibility on what is taking place.
Communication is one of their strongest points ... we can pick up the phone and get straight through to the person running our payroll.
Chris Johnson, Malthurst Retail
I would absolutely recommend them. They've been very efficient, very effective.
Brian Mulholland, CFO, Redwood Bank
... we have been very happy with your payroll service. We greatly appreciate that you explained the pensions issues and pension schemes in general.
Kate Holmberg, Nextgate
Outsourced Payroll Services
What is a managed payroll service?

A managed payroll service is when you pass your payroll over to us and ask us to look after it for you.  We do everything from dealing with your PAYE and National Insurance, to Real Time Information and Full Payment Submissions filing through payroll processing, HMRC liaison and providing payslips through a portal.  When you choose this sort of service, you really can sit back and let us get on with your payroll.

Choosing a managed payroll service means that you no longer need to worry about staying up to date with payroll legislation and regulation.  It means you can relieve yourself of the stress of filing your HMRC reports on time or making sure your employees get paid the right amount on the right day.
What are the benefits of using a payroll service?

There are numerous benefits of using payroll services, but the one we hear most often from our clients is the relief they feel when they are no longer expected to be a payroll expert.  When you pass your payroll to the right payroll service, you get access to payroll professionals.  It's their job to stay completely up to date with the ever-changing payroll rules, processes and regulations.  And when they're doing it, you don't have to.

Using a payroll service rather than an in-house solution also means that you don't need to worry if your payroll person is on holiday or off sick.  Your payroll is covered year-round.  Another major benefit that our clients appreciate is that they no longer have to invest in payroll software and commit to keeping it up to date.  Once again, we look after the software, so you don't have to.
What makes you better than other payroll companies?

At Perfect Payrolls, when you ask us to deal with your payroll, you get your own dedicated member of staff and helpline.  There are no ticket systems to get responses to your questions, there are no requests for your account number and no long periods of holding on the telephone.

All the payroll services we offer are based in the cloud, so you can access your payroll information 24/7/365 no matter where you are as long as you have a device and an internet connection. 

But it's our people who make the real difference.  When you choose our bureau, you deal with human beings who speak your language. Working this way means that you get the payroll service that suits your needs and your business needs.  You also get a dedicated person who knows your name and your business situation. 
How do you compare to the largest payroll providers?

Perfect Payrolls is one of the leading UK payroll services providers with over 100 years of payroll experience in our team.  We're not the biggest, but that's not our goal.  Some of the largest payroll providers offer great services to their clients.  But what often happens is the larger a business gets, the less likely it is that you receive a 'personal' service.  Of course, this isn't the case with all of the largest payroll providers, but at Perfect Payrolls, we're small enough to give you the personal service you want and deserve, and big enough to have the power and performance you require.

Size isn't everything.  Having someone look after your payroll who knows your name and knows about your company is our priority.  Even as we grow, we make sure that the processes and relationship with our clients don't change.  That's important to us, and our clients tell us it's hugely important to them.  If a relationship is important to you, then we think you'll like our style at Perfect Payrolls.
How do I know that you are as good a payroll bureau as you say you are?

At Perfect Payrolls, it's not our style to shout from the rooftops how great we are.  We're very lucky - our clients do that for us.  It's our priority to treat our clients how we like to be treated ourselves and our clients tell us that they appreciate that. 

But we go one step further.  We're so confident that we're good at what we do that provide a guarantee.  When you join us as a client, we guarantee that your staff will get paid accurately and on time or you don't pay us.  It really is that simple. 
How much does your payroll service cost?

At Perfect Payrolls, we know that one-size-fits-all rarely fits anyone.  That's why we don't provide batch pricing for payroll services.  Every payroll is different and every payroll price needs to be worked out based on your real needs and not what we think you might need.

The things we need to know before we can work out a price for you are things like: how many staff do you have that are paid weekly/fortnightly/4-weekly or monthly.  In addition, do you need Pensions Automatic Enrolment support, P11D or any other services over and above basic payroll.  Once we know that we can work out a price for you very quickly.  You can get a quick quote here or you can call us so we can speak through your options.
Who will I be able to talk to about my payrolling services?

Payroll is a sensitive subject.  Paying your staff is a major cost for your business and it is extremely important that your employees get paid the right amount at the right time.  That's why at Perfect Payrolls, we don't treat you like an account number.  Nor do we put you in queues waiting with a support ticket to get a response to an enquiry.  We know that your confidential information needs to be dealt with securely and sensitively.  That's why we appoint you your own dedicated payroll bureau contact together with your own helpline to get you the advice you need. 

Working this way means that you deal with someone who knows you and your business, someone who can guide you and help you.  This means you never feel alone or abandoned on your payroll services journey.  You develop a relationship with your payroll support person and you can confidently leave them to do their job, knowing we have the systems and the support in place to deliver the service you deserve.
What personnel do you use for your payroll outsourcing services?

Our team is based in our UK office and is made up of payroll professionals.  We believe that payroll is a job that shouldn't be taken lightly.  At the core of every successful business is people. That's why our people are so important to the service we provide.

When we select our payroll professionals, it goes without saying that they need to be qualified and experienced in payroll.  But beyond that, we look for people who are calm, kind and good at explaining complex things in a simple way and giving correct advice.  Finding these people isn't easy, but nothing that's truly worthwhile is ever easy.  
What will I save by using your flexible payroll solutions?

It may sound dramatic, but, from what our clients tell us, you'll save a whole lot of stress, sleepless nights and confusion.  Payroll is complicated.  That's a fact.  It has changed beyond recognition in the last few years and is continuing to change almost daily.  There is rarely a day that goes by when an element of payroll isn't impacted by a piece of changing legislation somewhere.

You'll also save the cost of having to have a fully skilled and fully up to date in-house payroll services function.  Finding and recruiting payroll staff is hard.  We know because we do it.  Getting the right people who are motivated to stay up to date with all the changing legislation is not easy.  But even if you're lucky enough to find those people, you then need to work out what you'll do if they're off sick, when they're on holiday or if they decide to leave.  When you choose our solution, you save yourself all that hassle too.
How do I send my payroll processing data to you?

Once you've decided to pass your payroll to the Perfect Payrolls bureau, you'll be appointed your own member of our team who will be your point of contact by phone or by email.  They'll be responsible for making sure your payroll is set up correctly and they'll be the person you'll ask if you have any queries. 

Your data is either keyed directly into our cloud-based software or uploaded by way of a spreadsheet - it really is up to you.  Your payroll team member will work with you to find the best way of sending your data.  Security is one of our top priorities, so whichever way you prefer to send your data, we will make sure between us that it's secure.
How can I keep up to date with payroll matters?

Outsourcing your payroll doesn't mean you lose control.  Of course you still need to be in touch with what's happening.  That's why we'll look at the reports you need from us to keep your finger on the payroll pulse.  While we will relieve you of the need to keep up to date with payroll detail, we will keep you fully informed of the elements of your payroll that are important for the management of your business.

The other important thing to note here is that because we work in the cloud, your hours don't need to match ours to stay in touch.  The way we work means that our clients have 24/7/365 access to their online payroll information, no matter where they are.  All they need is a device and an online connection.  Working this way means that you can be as up to date with your payroll matters as you wish.
What types of payrolls do you process?

We are payroll experts, so we can process pretty much any sort of payroll you need us to.  Most of our clients are small to medium-sized UK-based businesses.  They may have staff that are paid weekly, fortnightly, 4-weekly or monthly; to us the frequency of payment is not an issue.  We also have a strong track record of working with schools, accountants and recruitment companies as well as overseas companies with a UK presence.

We are a Bacs Approved payroll bureau, which means that we can even make payments to your employees on your behalf, as well as payments to the likes of HMRC and student loan repayments.  But for us, payroll goes beyond making sure your employees get paid, and this means that we can also deal with Pensions Automatic Enrolment, P11D benefits and will even offer HR support should you need it.
Is it just a UK payroll service that you offer?

The majority of our clients are UK based, with UK employees, however we are highly experienced in dealing with overseas companies who have people who are trading in the UK.  This type of arrangement is called UK Permanent Establishment and is really important for international companies.

UK Permanent Establishment is a complex matter, but in a nutshell it applies to an overseas company who is either already employing or is looking at employing someone in the UK for the first time.  Permanent Establishment in the UK could impact on your company tax.  You can find out more information about international payroll here.
I only have a few employees so is your payroll company for me?

At Perfect Payrolls we deal with companies who have only a handful of employees to companies who have hundreds of employees.  To us, the number of employees is less important than the right relationship.  We believe that no matter whether you have 10 or 10,000 employees, they all expect to get paid the right amount at the right time.

That's why we have solutions to suit every size of business.  And the great news is, if you are a very small business with only a few employees, you'll get the payroll services you need from us now.  But when you grow, the service we provide can grow with you.  That means that we can look after you now, and in the future.
How do I switch to using your payroll bureau services?

Switching payroll provider is something many of our clients fear. They worry that their existing provider will take offence, or that something important will fall between the cracks in the changeover.  At Perfect Payrolls we're all too aware of both of these worries and we have them covered.

The fact is, clients come and go (thankfully at Perfect Payrolls, we don't have many who go) and payroll providers expect that.  When you inform your current provider that you're moving on, in most instances they will do all they can to make the transition pain-free.  At Perfect Payrolls, we're accustomed to migrating clients from other providers, so we have all the bases covered to make sure that the transition is stress and trouble free. 
What about help with payroll if I am outsourcing payroll for the first time?

We understand that outsourcing anything for the first time is stressful.  You're used to doing everything in-house, you're used to having control.  Handing that over to someone you barely know isn't easy.  We understand that.  That's why you have your own payroll bureau team member who's there for you, to reassure you and to guide you.  They'll make sure that everything goes smoothly and you feel reassured rather than ruffled by the process.

Outsourcing payroll means you don't need to pay for expensive in-house experts or software.  It also means you can pass the risk and stress of payroll to someone else.  But doing it for the first time involves a leap of faith.  Rest assured, we will make your transition to outsourcing as pain-free as it can be. 
How do I know that my data will be secure with your payroll service company?

At Perfect Payrolls, security and confidentiality are at the core of everything we do.  From GDPR through to physical security, we leave no stone unturned to make sure your data is dealt with safely and securely.  We operate two different data transfer options – Egress Switch and PayDashboard, both of which provide the utmost security for your data.

With fines running into the hundreds of thousands of pounds for security breaches, it's not in our interest to take security lightly.  But it's not to avoid fines that we do all we can to make sure your data is secure.  We do all we can to keep your data secure because it's what you expect and it's what you deserve.
What payroll services do you offer?
We offer a complete managed payroll services solution, which means you pass your payroll to us and let us do the rest.  In this service, we do everything from your RTI filing to dealing with Pensions Auto Enrolment administration to putting your employees' payslips on a portal.
We offer online payroll for UK employers as well as looking after school, accountancy and recruitment payroll.  We take care of Pensions Automatic Enrolment, electronic payslips and P11Ds.  As a Bacs Approved payroll bureau, we can even relieve you of the need to make payments if you let us.  We also offer an HR support service because we see that as a complimentary function that our clients also need help with.